The initial ten acres of land for St. Mary's Cemetery was purchased in 1863 by Father Martin Dowling, pastor of Our Lady of Mercy Parish in Port Chester. The cemetery was a private burial ground for Catholics before the purchase. The earliest recorded burial is of John Miley in 1854, the year the parish was established. Permanent roadways were installed in 1927 and additional property was added in 1945 and 1947. To accommodate a growing need, beautiful communal mausoleums were constructed, beginning in 1971. Expansion and new construction took place in several phases through 2005. There are two soaring chapel-like crypt rooms with comfortable seating, flower stands and stained glass windows that honor Our Lady of Mercy, the Infant Jesus and the Resurrection. The main floor of the mausoleum features a bronze crucifix sculpted by Enrico Arrighini from the image of Christ on the Shroud of Turin. Among the many unique headstones in the cemetery, 500 were carved by Luigi Del Bianco, chief carver of the Mount Rushmore National Memorial in South Dakota.
Niche Wall
Our Niche Wall features marble front niches for cremated remains. Single and Double spaces are now available. These spaces house the cremated remains of your loved one but do not require the additional cost of an urn.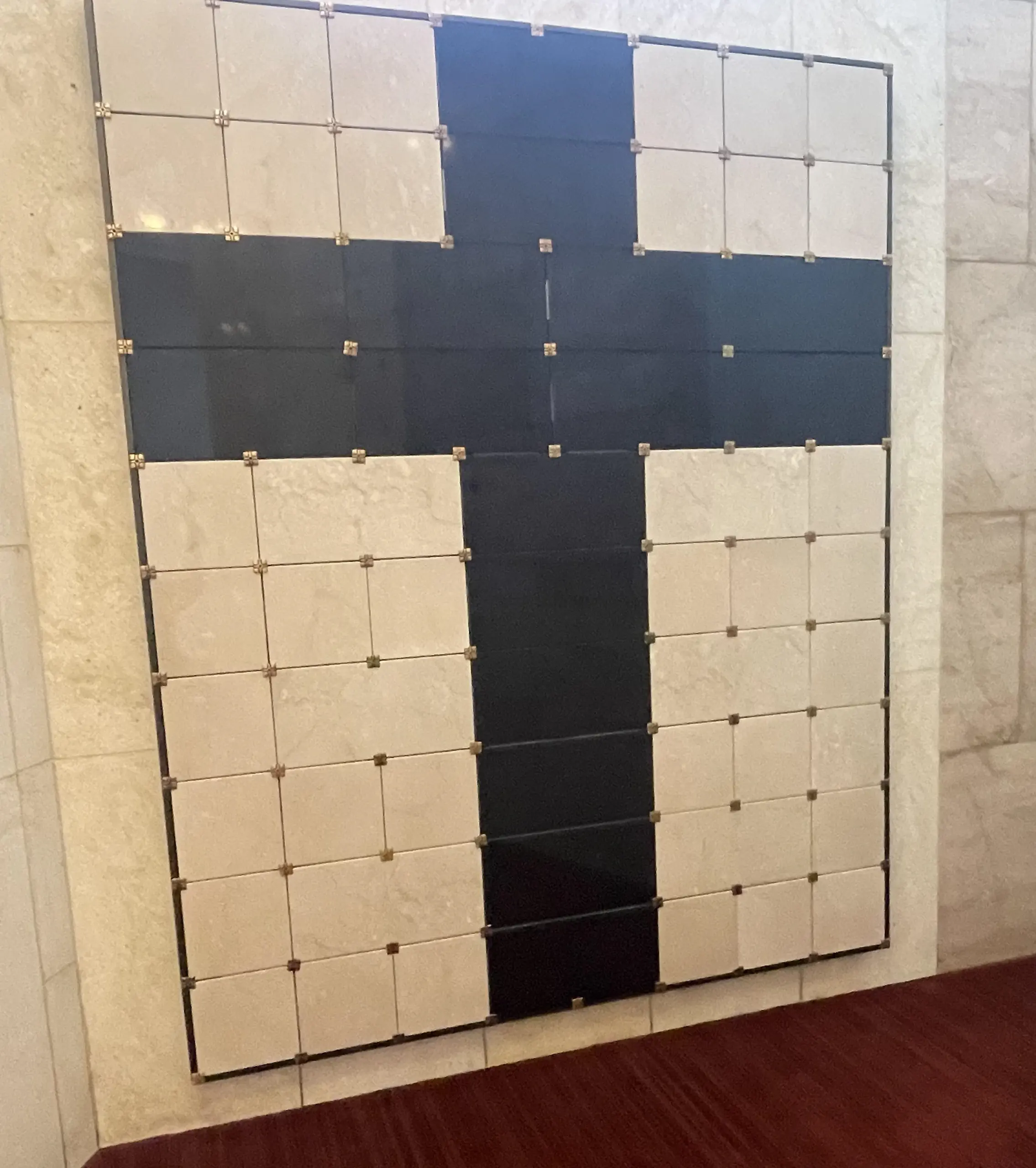 Interior Crypt Space
Crypt spaces for single or double entombment are available.
Prices depend on the level at which the crypts are located and the configuration of multiple crypt spaces. For specific information, or to reserve a space, please contact us.
Exterior Crypt Space
Single and Double spaces are now available.