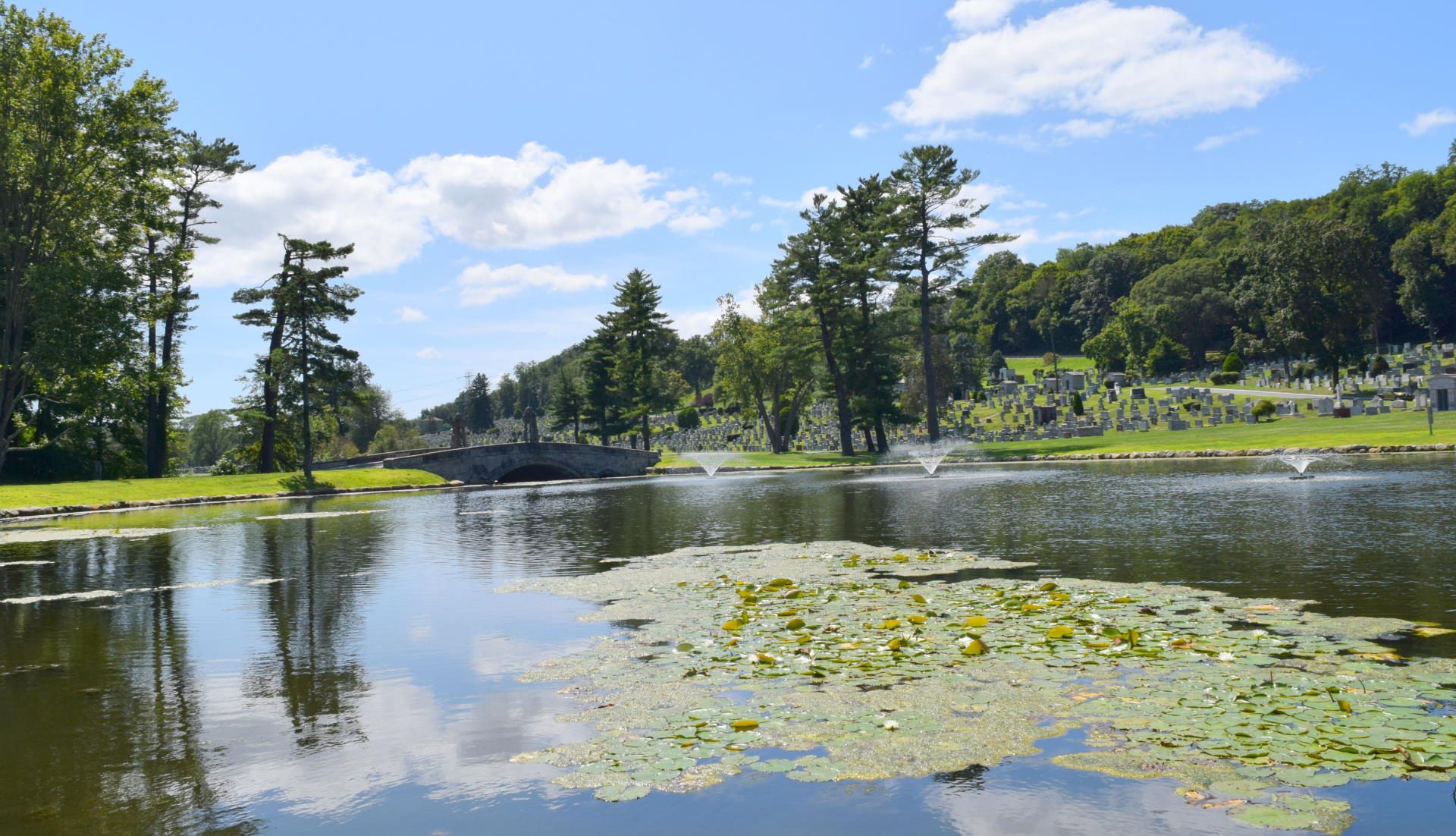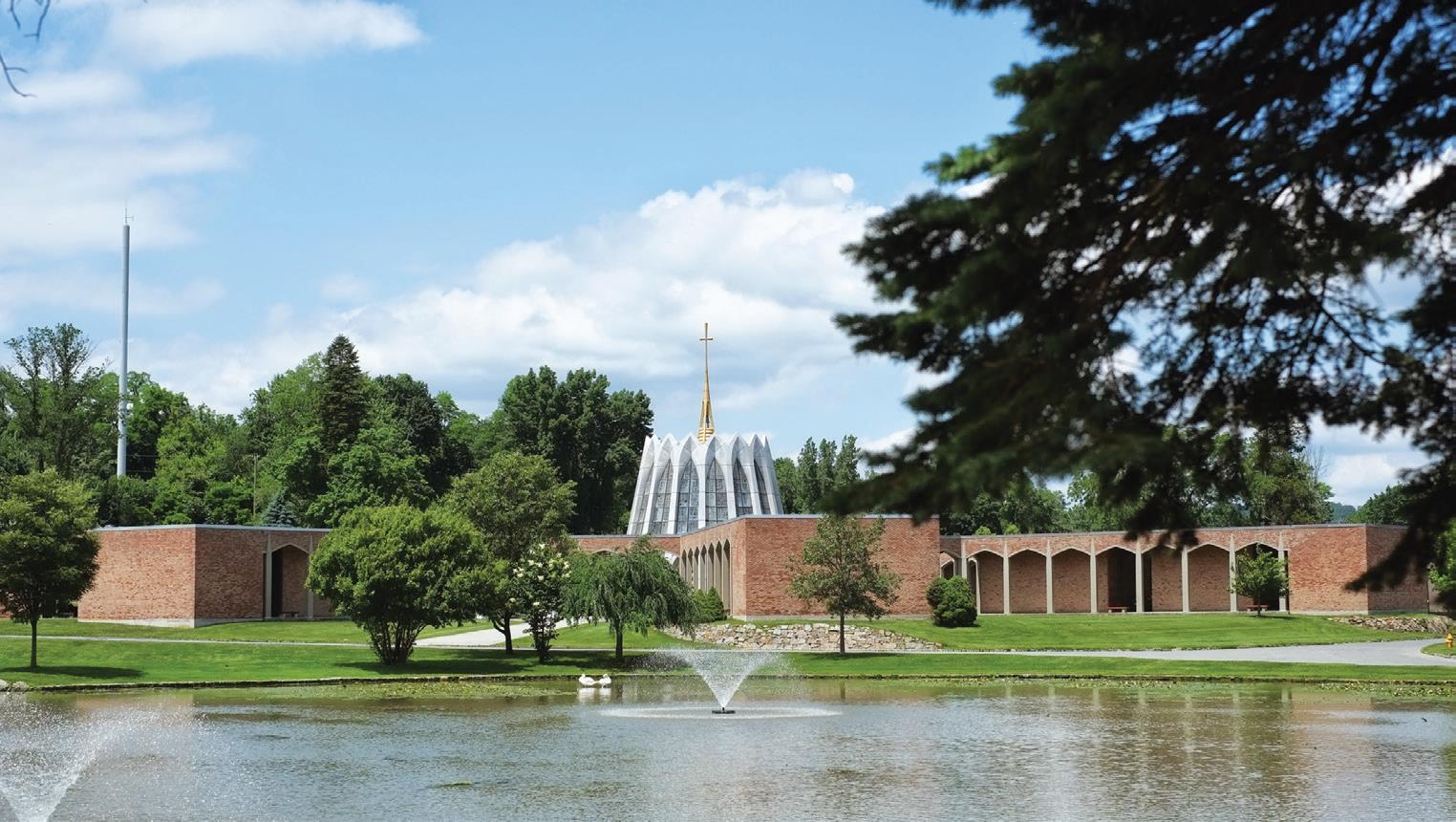 About Gate of Heaven Cemetery

The land for Gate of Heaven Cemetery was purchased by the Trustees of St. Patrick's Cathedral in 1916 and an initial Gothic design replicating Saint Patrick's Cathedral was accepted for the property; cemetery development began immediately. Development was sufficient for John Cardinal Farley, Archbishop of New York, to consecrate this cemetery on July 14, 1918.
Over the course of its existence, Gate of Heaven Cemetery has interred over 190,000 Catholics and members of their families in graves, private family and community mausoleum crypts, and cremation niches located within the community mausoleum complexes. Today the cemetery averages over 2,200 interment services each year.
Significant features in Gate of Heaven Cemetery include upper entrance gates, the "Stained Glass Window" area, i.e. Sections 7 thru 13, the Stations of the Cross in Section 45, and the Guardian Angel shrine watching over the graves of infants and children in Section 45.
Sixty acres of the cemetery remain to be developed to accommodate the burial, entombment and inurnment needs of Catholics and members of their families throughout the greater New York area.
Call

Cemetery Hours

Gate of Heaven Cemetery is open for visitation every day at 9:00 a.m. until 4:30 p.m.
Office Hours

Monday – Saturday: 9:00 a.m. until 4:30 p.m.
Closed on Sundays and major holidays
Mass Schedule

Date & Time: First Saturday of the month, 10:00 a.m.
Location: St. Francis of Assisi
Notable Burials
George Herman "Babe" Ruth
Baseball Player — Section 25
Jimmy Walker
Mayor of New York City — Section 41
James Cagney
Actor — St. Francis Mausoleum
Anna Held
Actress — Section 42
Dorothy Kilgallen
Journalist/Television Personality — Section 23
Richard O'Neill
US Army WWI, Medal of Honor Recipient
Robert Murray
US Army Vietnam, Medal of Honor Recipient