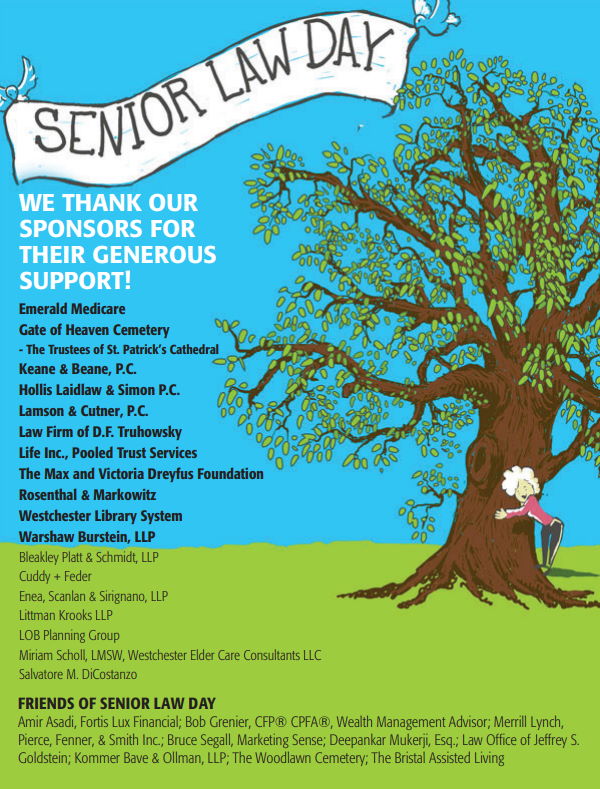 Join us Thursday, September 30th at Ridge Road Park for Senior Law Day – an in-person event for your learning and enjoyment. This shortened Senior Law Day program will deliver the same benefits that you've come to expect:
Practical advice from attorneys and experts on aging issues during these challenging times
Personalized help via one-on-one consultations
Free information and resources from Westchester government and nonprofit agencies
Held outside for everyone's safety. PLEASE BRING A MASK WITH YOU.
Free parking. Short level walks. Rest rooms easily accessible.